Visual Communication of Science Workshops for Researchers

REQUEST A WORKSHOP OFFER
Learn to Visualize Your Science
and Effectively Deliver Your Message

Proven & Globally Trusted
Most loved training at many of 130+ excellent research institutions.
Already in 22 countries since 2013.

Work on Your Materials
Participants send their publications in advance. They get feedback and visualize their own research messages.

Comprehensive
The skills are transferrable and work for all types of science presentation and for communicating with diverse audiences.
Lessons, examples, redesigns, drawing exercises,feedback, group work, discussions
Hands-on and interactive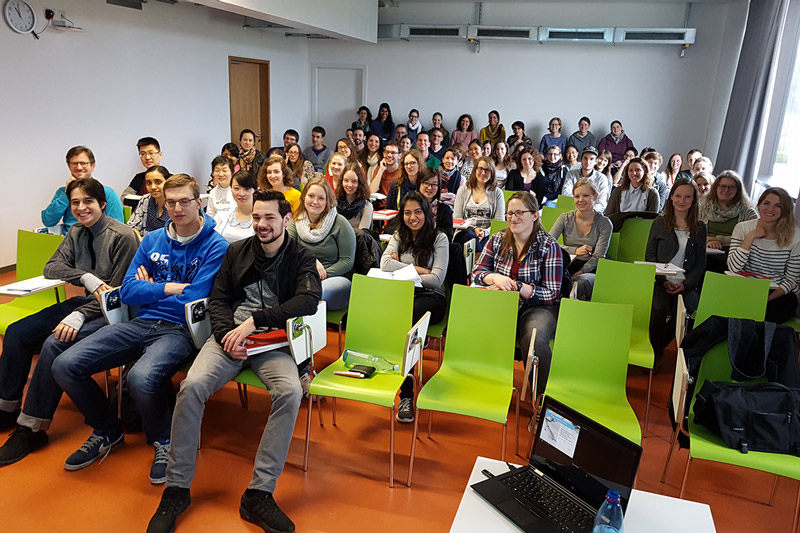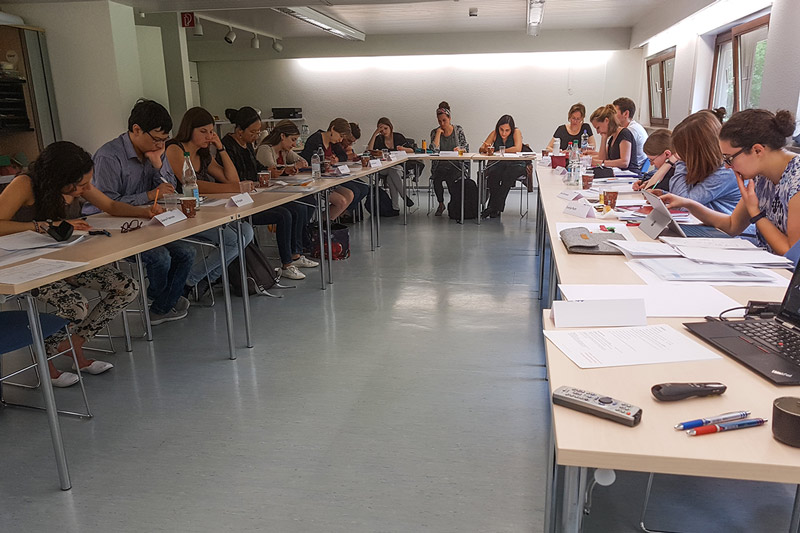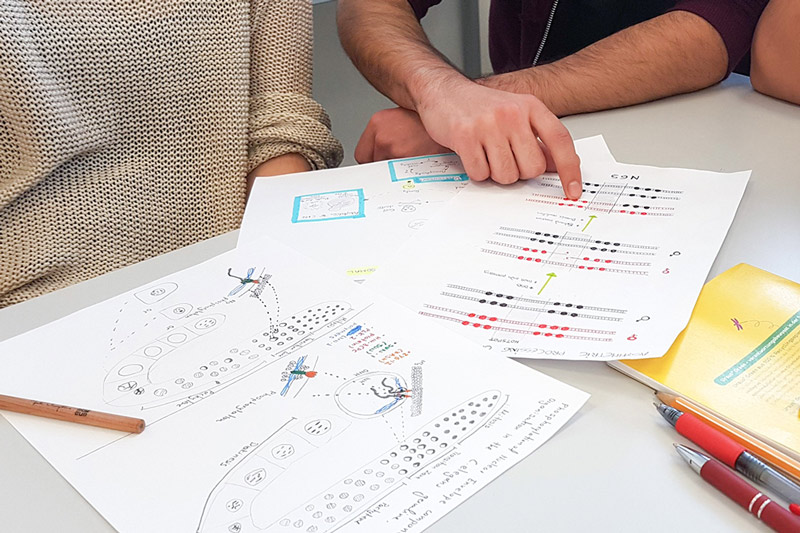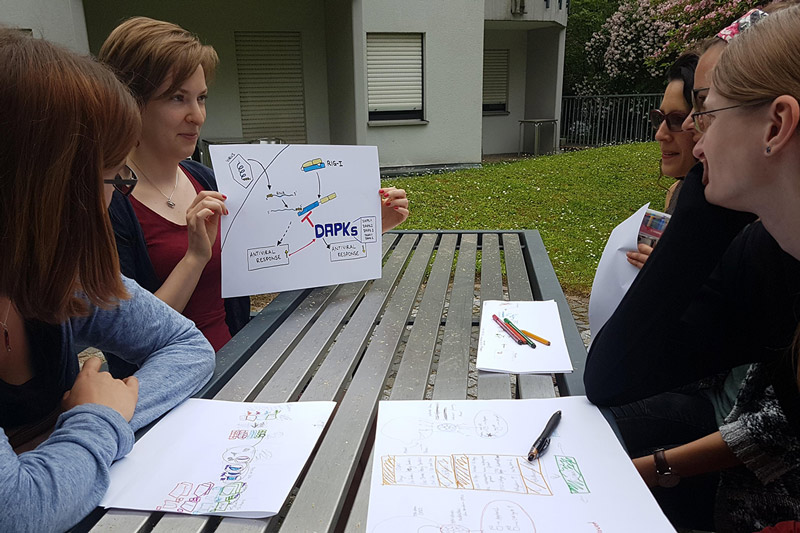 Unique learning experience
What the workshop looks like
Trusted by researchers at renowned institutions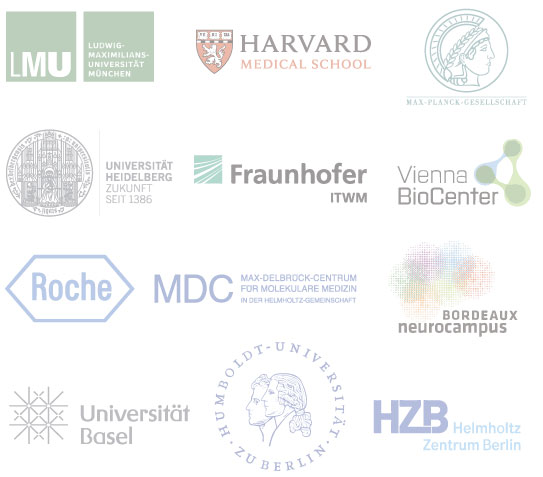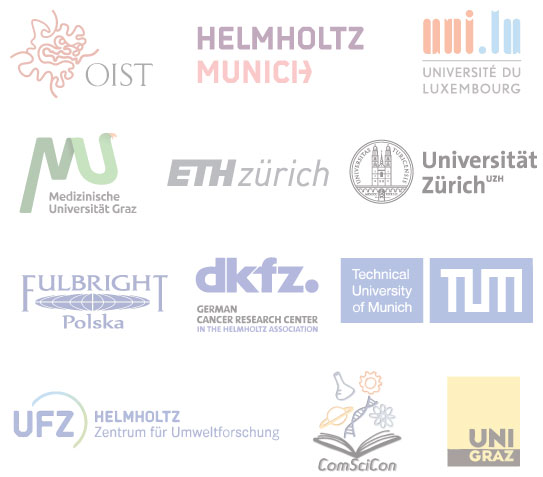 Workshop Content • Effective Visual Communication of Science
Through understanding how human visual perception works, you will learn how to visually communicate your complex research ideas and results so your messages are effortlessly understood by any specific audience (scientists or non scientists). We will apply the principles in an exercise where you will draw a graphical abstract of your research and get feedback from peer researchers.
On the 2nd day, we will discuss how to apply these principles to various means of scientific communication. We will start from purpose and goal and then conceive a strategy on how to visually develop our messages for specific means of communication.
Day 1 Essential visual communication

🎤
How to effectively communicate with specific scientific and non scientific audiences
🎤
Visual perception and what humans find intuitive
🎤
Layout: a global structure that simplifies comprehension
🎤
Eye-flow: effortlessly guide the audience through the design
🎤
Colors: how to amplify, not 'fancify'
🎤
Typography: how to choose and combine fonts for legibility and aesthetics
🎤
Visual consistency: how to make consistent style for multiple figures
🎤
General design advice: approaches used by professional science illustrators
🗨
Discussion on pre-submitted figures: facilitator's feedback on a selection of figures from participants
✍
Graphical abstract drawing exercise: draw a sketch of your own research

Day 2 Applying visual communication

🎤
Conference posters: purpose, strategy and process for creating posters that attract and explain
🤝
Group work – posters feedback: give feedback and receive feedback from peers
🎤
Slides that don't distract and amplify your messages when presenting
🗨
Feedback on slides: facilitator's feedback on a selection of slides from participants
🎤
Grants/project proposals: how to structure and visually enhance a document to help the evaluator
🎤
Digital image file-types: compression, resolution and the best use of vector and raster images
Facilitated by a scientist, photographer, and Fulbright Scholar
Dr. Jernej Zupanc
My goal is to help scientists effectively communicate.
Drawing on various fields including technology, art and communication, I am always on the lookout for new approaches that can be readily applied by researchers.
Besides workshops, I consult on EU grants and am a member of the Slovenian Council for Science and Technology.
Before Seyens, I worked as Head of computer vision at a startup and as an evaluator of Horizon 2020 EU projects.
I hold a PhD and was a PostDoc in computer science at University of Ljubljana and a Fulbright Scholar at Northeastern University, Boston.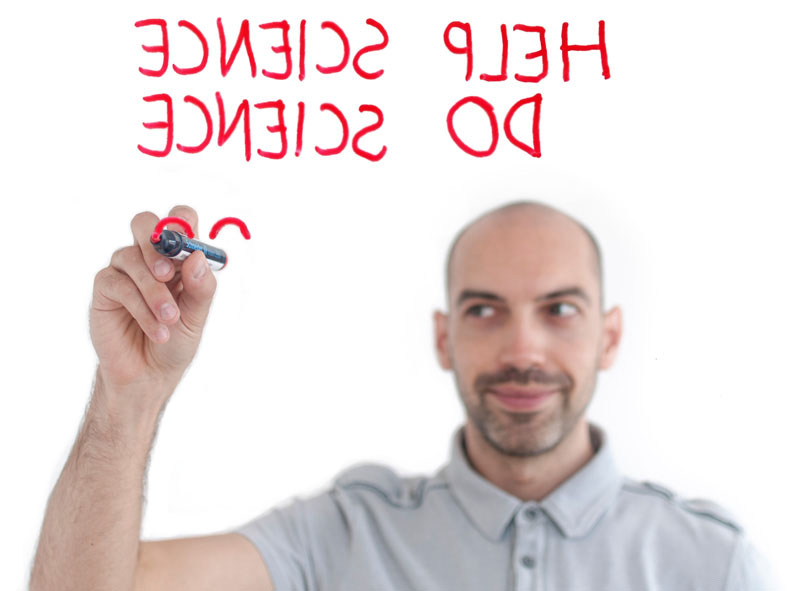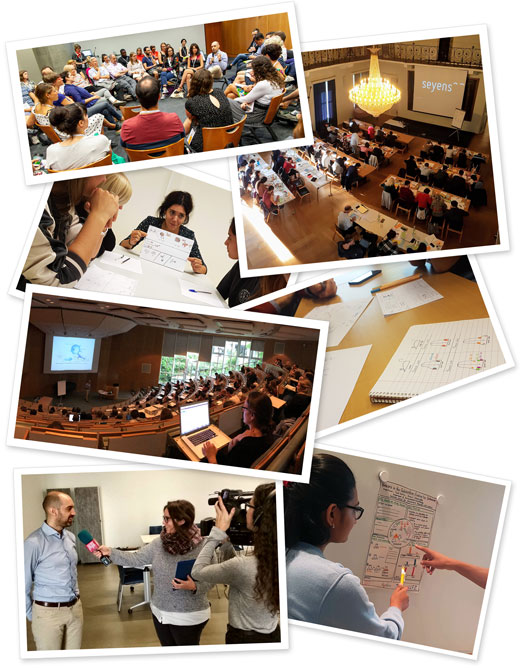 Request a non binding offer
I usually respond within 24 hours.